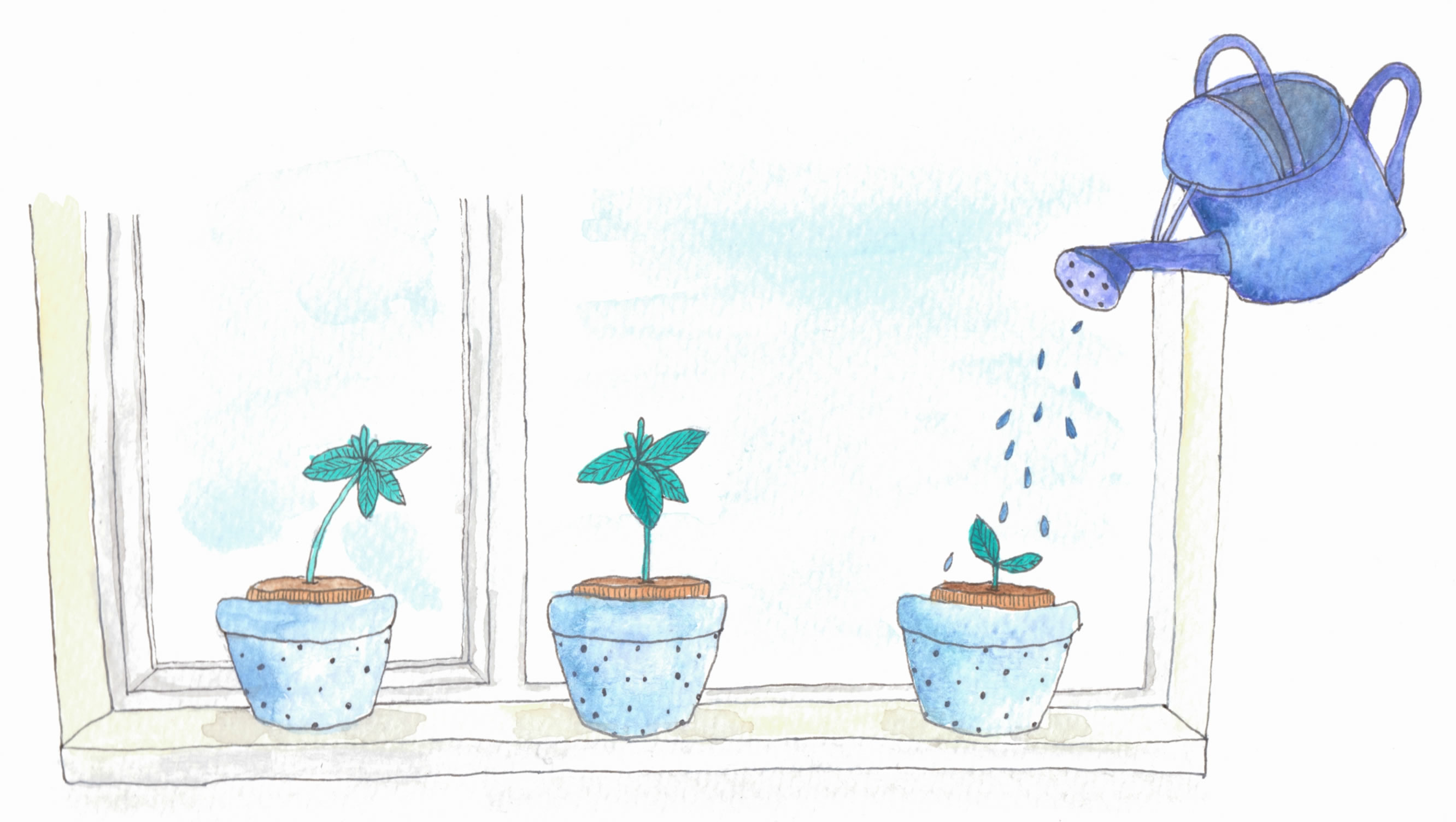 Apparently men are from Mars and women from Venus.
Or so the 1992 publication insisted.  A decade later Christian writers John and Staci Eldredge sold literally millions of copies of "Wild at Heart" and "Captivating", propounding the essential differences between men and women.[1] In 2016 Bible reading apps "He reads" and "She reads" were launched using different fonts to encourage Bible reading for the two genders. (Yes. Really.)
Scholars (and others) have written scathingly about "Princess Theology" with its associated marketing strategies selling sparkly Christian paraphernalia to women and girls.[2] Others have expressed concern at a "Hyper-masculine" form of Christianity perhaps most famously expounded by the now (somewhat) disgraced Mark Driscoll.  Meanwhile the Church of England appointed its first women Bishops in 2015 while others remain convinced that Scripture says women should not lead.
The messages young Christians receive about what it means to follow Jesus as a man or woman are complicated.
The messages young Christians receive about what it means to follow Jesus as a man or woman are complicated.
Into this conflicting theological and cultural environment come the Millennials. Brought up at a time where girls outstrip boys at GCSE and yet by postgraduate level the numbers of women studying plummet.[3] In a world reportedly outraged by Donald Trump's comments about women, yet where pornography is one of the largest industries on the planet, young Christian men and women often have confused and inconsistent ideas around gender identity and relations.
Truth be told, few topics continue to be as contentious within the Church as gender.
My Research Interest
A decade ago I was invited to work for an evangelical church with large numbers of students that was looking to model female leadership. It was hoped that having a woman publicly leading and preaching would inspire younger women to become Bible teachers and leaders themselves.
Why are young women often reluctant to take leadership even in churches that encourage it?
Ten years on we have seen a lot of young adults move into formal church leadership in a variety of denominations, but few of them are women. I was curious to know why, even in a church that actively endorses women's leadership, young women were so often reluctant to take up that opportunity?
Some Surprising findings
A considerable amount of research has been undertaken into gender interactions. General scholarly wisdom is that in a discussion men will initiate and dominate the conversation, often cutting women off mid flow, or asserting dominance in other ways.[4] I was intrigued to see how far this was true of young evangelical Christians and wondered whether this was part of the dynamic that played into the reluctance of young women to step into leadership roles?
My PhD research groups provided a great opportunity to watch gendered interactions.
The focus groups that were created for my PhD research provided a great opportunity to watch group dynamics and gendered interactions. The groups were run in churches with a broad range of views on women's leadership – one had a female senior leader, another understood Scripture as prohibiting women from being elders. I had anticipated that this would make a difference to women's contribution to theological discussion.
I was wrong.
In the end, I spent (a long!) time counting the contributions to discussion made by men and women in nine groups (a total of 18 hours of discussion), and REGARDLESS OF TRADITION the groups all demonstrated the same patterns:
1. Self-appointment as group chair
Young men led, but as they got older women started to share that role.
Firstly, in the majority of the groups individuals unofficially (and seemingly unconsciously) appointed themselves to 'chair' or lead the discussions. They kept the discussion on track, invited other individuals to contribute and at times dominated or summarised the conversation. In the youngest aged groups (18-22) all the individuals who took this role were male. In the mid-aged (23-26) and eldest groups (27-32) both men and women took on these roles. This did not mimic leadership in the churches as a whole – regardless of whether public leadership was undertaken by men or women this pattern occurred; young men led but as they got older women started to step into and share that role with their male compatriots.
2. Dominance in conversation
Secondly the percentage of conversation showed a similar pattern:
In the youngest age groups (aged 18-22) across all three churches the proportions of discussion were 60% male, 40% female. Young men did dominate the discussion, but only slightly.
In the mid aged group (23-26) the proportions of discussion were almost exactly 50/50.
In the eldest groups (aged 27-32) the proportions switched; they were 60% female, 40% male. The older women, regardless of church background were slightly more dominant.
Millennials appear to be more egalitarian than previous generations.
This contradicts data on gendered discussions from previous generations and suggests that, at some level, Millennials are more egalitarian. It was evident from the discussions that when those who had been quieter or more reluctant to contribute spoke up individuals of both genders intentionally affirmed their contributions. Some also endeavoured to draw reluctant participants into conversation.
Much has been written about the importance of fairness and equality to today's young adults and their attitude towards issues of gender. Scholars Aune and Redfern suggest even though few would use the term to describe themselves, "Most young people are feminists without realising it. In theory at least the principles of equality, fairness and non-discrimination are burned on younger people's brains."[5]
It does seem from this data that young Christian adults consider each other's voices to be valid, regardless of gender, and regardless of the theological position of their churches. However the younger they are the less likely women are to contribute.
Some Implications
What seems to be clear, is that the confidence to articulate ideas and opinions for young women increases with age. As very young adults they appear to be less confident than their male peers. This seems to even out with age and by thirty many young women appear to be more than confident to hold their own.
Many churches start identifying leaders at quite an early age. Young women may need more encouragement to take those initial steps.
Clearly this is going to vary from individual to individual, and I suspect varies according to cultural and socio-economic background (though I have no data on that yet). But, given that many churches start identifying and encouraging individuals into leadership quite young (as students or equivalent) it is worth noting that young women of that age may need more support to take those initial steps than the guys.
This will inevitably knock on. If a young man with the appropriate gifting starts learning to preach or lead at the age of 20, by the time he's 30 he will (one hopes) have grown in competence. If young women are reluctant to start developing those skills until they are older they will always be several years 'behind' in terms of experience. It is then easy to look at individuals of the same age and judge one 'better' than the other ignoring the difference in experience and exposure to that ministry.
It seems likely that this is the case with a variety of gifts and skills.
Clearly, not everyone believes women should be taking this public teaching role, but it seems likely that this is the case with a variety of gifts, skills and other forms of leadership. Younger women may well need greater exhortation, encouragement and support to step into roles of responsibility.
As I reflect, my ministerial experience does match this pattern. I have seen plenty of (over?) confident young men certain of their ability to bless the congregation and I have had plenty of "Oh, I couldn't possibly do that…" conversations with their female peers, who most certainly could.
Of course, there are young men who lack confidence and need exhortation and support to grow, but this data does seem to suggest that we may need to be more intentional at a younger age if we want to see young women grow into their full potential to serve the Kingdom of God. I wonder how this cashes out in your context?
Footnotes
[1]  Gallagher & Wood have researched responses.  "Godly Manhood Going Wild: Transformations in Conservative Protestant Masculinity." Sociology of Religion 66.2 (2005), 135-159.
[2] Maddox, M. "Rise up Warrior Princess Daughters: Is Evangelical Women's Submission a mere Fairy Tale?" Journal of Feminist Studies in Religion 29.1 (2013).
[3] E.g. M. Guest et al, "Gender and Career Progression in Theology and Religious Studies"
[4] E.g. C. West & D Zimmerman. "Small Insults: A Study of Interruptions in Cross-Sex Conversations between Unacquainted Persons." In Language, Gender and Society, edited by B. Thorne et al, (Cambridge, MA: Newbury House, 1983), 103-118; D. Okamoto & L. Smith-Lovin, "Changing the Subject: Gender, Status and the Dynamics of Topic Change." American Sociological Review 66.6 (Dec. 2001) 852-873; D. James & J. Drakich. "Understanding Gender Differences in amount of Talk: A Critical Review of Research." In Gender and Conversational Interaction, edited by D. Tannen, 281-312. (Oxford: Oxford University Press, 1993)
[5] C. Redfern & K. Aune, Reclaiming the F-Word (London, Zed, 2010), 5
Illustration by Harri Endersby-Marsh